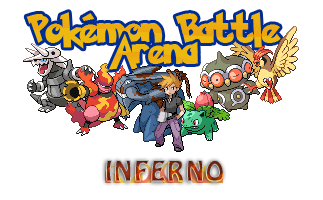 Try out Pokemon Elites where you can level up your Pokemon beyond 100, capture Golden Pokemon and much more.
Pokemon Elites


Welcome to PBA!
---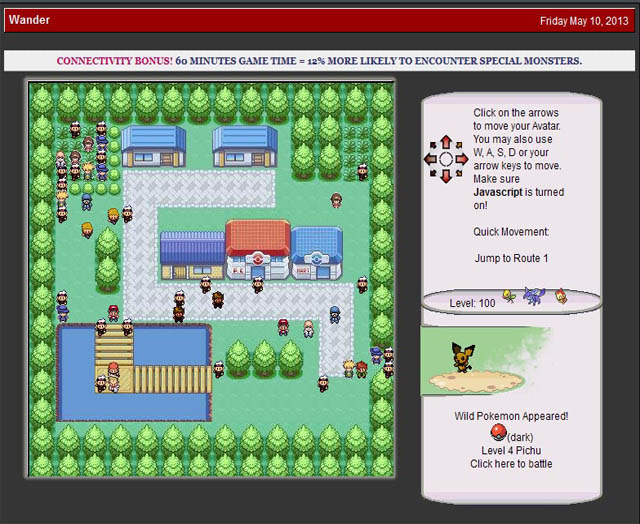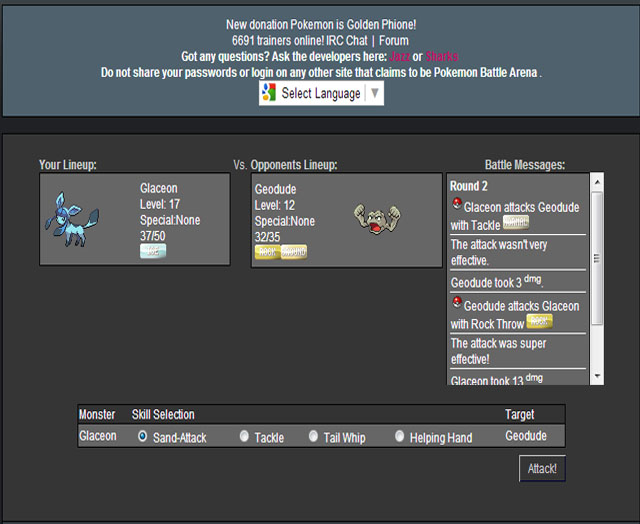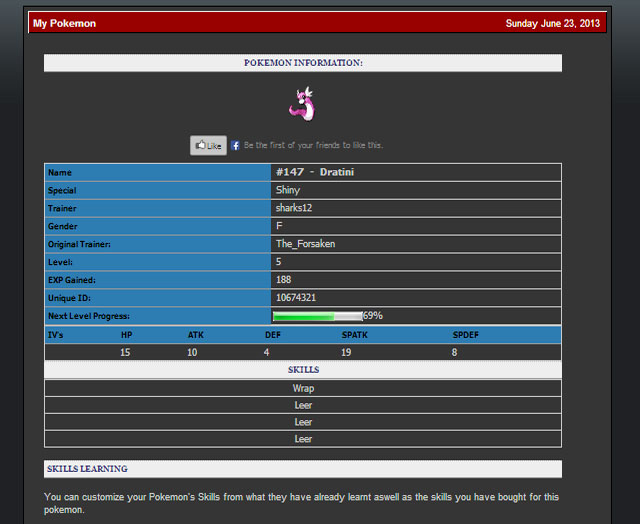 A unique and traditional Monster Taming, Battling, Breeding and Hunting Role Playing Game. Inspired by old school Monster Battling Role Playing Games games like Pokemon, Dragon Warrior Monsters and Revelation Demon Slayer.
GeoSociety+

Monster Battle Arena is a fun and addictive online monster battling game loosely based on the universe of Monster Ranch.
Monster Battle Arena

With 550 Monsters! Play Monster Ranch Now!
The Monster Ranch

Updates
Updates: 4 days ago
You can see Recent activity of yours on logs.php
Attack type effectiveness is shown on Pokedex
Notifications for Comments are now shown on Recent Events
Offer!: 11 days ago
Special! 20% extra credits on donations for a limited time!
Throh & Sawk: 14 days ago
Throh & Sawk are on maps now!
Deoxys: 17 days ago
Deoxys - special forms of it are now on Credit shop on PBA!
More Pokemon!: 41 days ago
We have just added Tirtouga, Sigilyph and Vullaby on maps. Have fun!