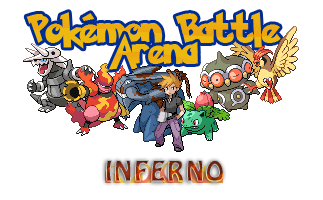 Try out Pokemon Elites where you can level up your Pokemon beyond 100, capture Golden Pokemon and much more.
Pokemon Elites


Welcome to PBA!
---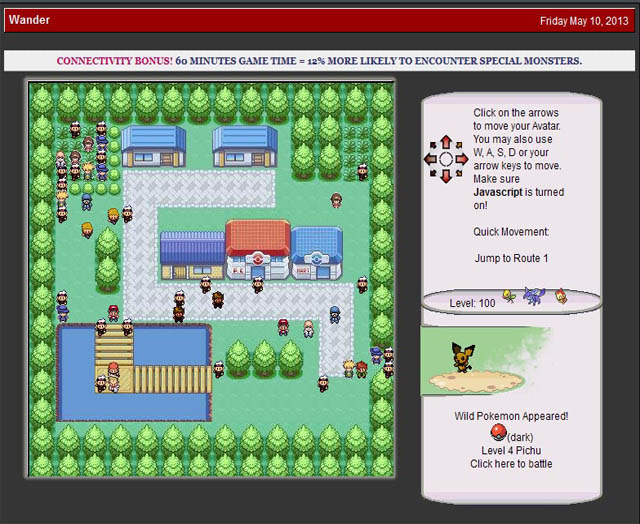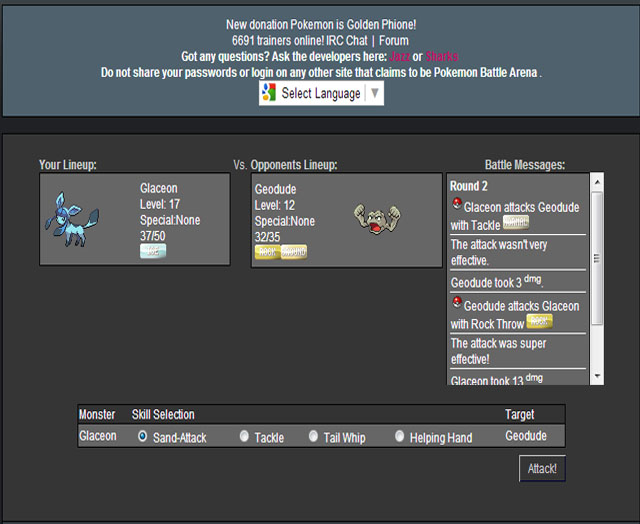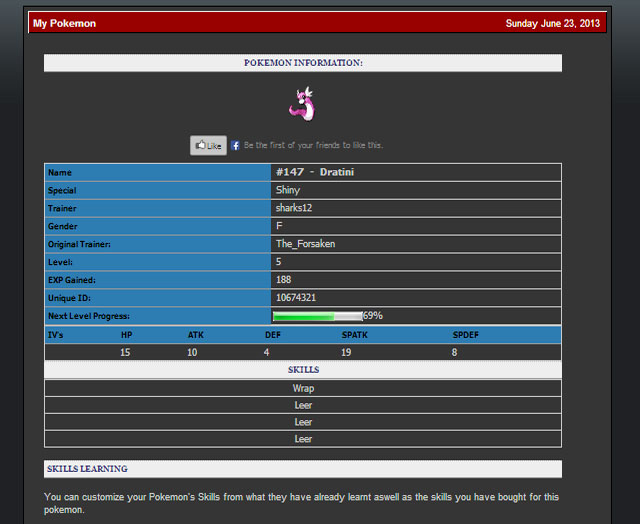 A unique and traditional Monster Taming, Battling, Breeding and Hunting Role Playing Game. Inspired by old school Monster Battling Role Playing Games games like Pokemon, Dragon Warrior Monsters and Revelation Demon Slayer.
GeoSociety+

Monster Battle Arena is a fun and addictive online monster battling game loosely based on the universe of Monster Ranch.
Monster Battle Arena

With 550 Monsters! Play Monster Ranch Now!
The Monster Ranch

Updates
Fixes: 1 day ago
Bug fixes on Search Offline Trades page. And Bryworm & Brysun are now shown on lists.
Alomomola: 23 days ago
Alomomola is now on maps!
Trades: 55 days ago
Pokemon that you have already had on Trades will not show up on your dropdown anymore on Trades page.
Meinfoo: 57 days ago
Meinfoo has been released, check Pokedex for more information!
Updates: 65 days ago
Pokedex page shows skills that a Pokemon learns by leveling up. Bug fixes on Search trades page Happy new year everyone!